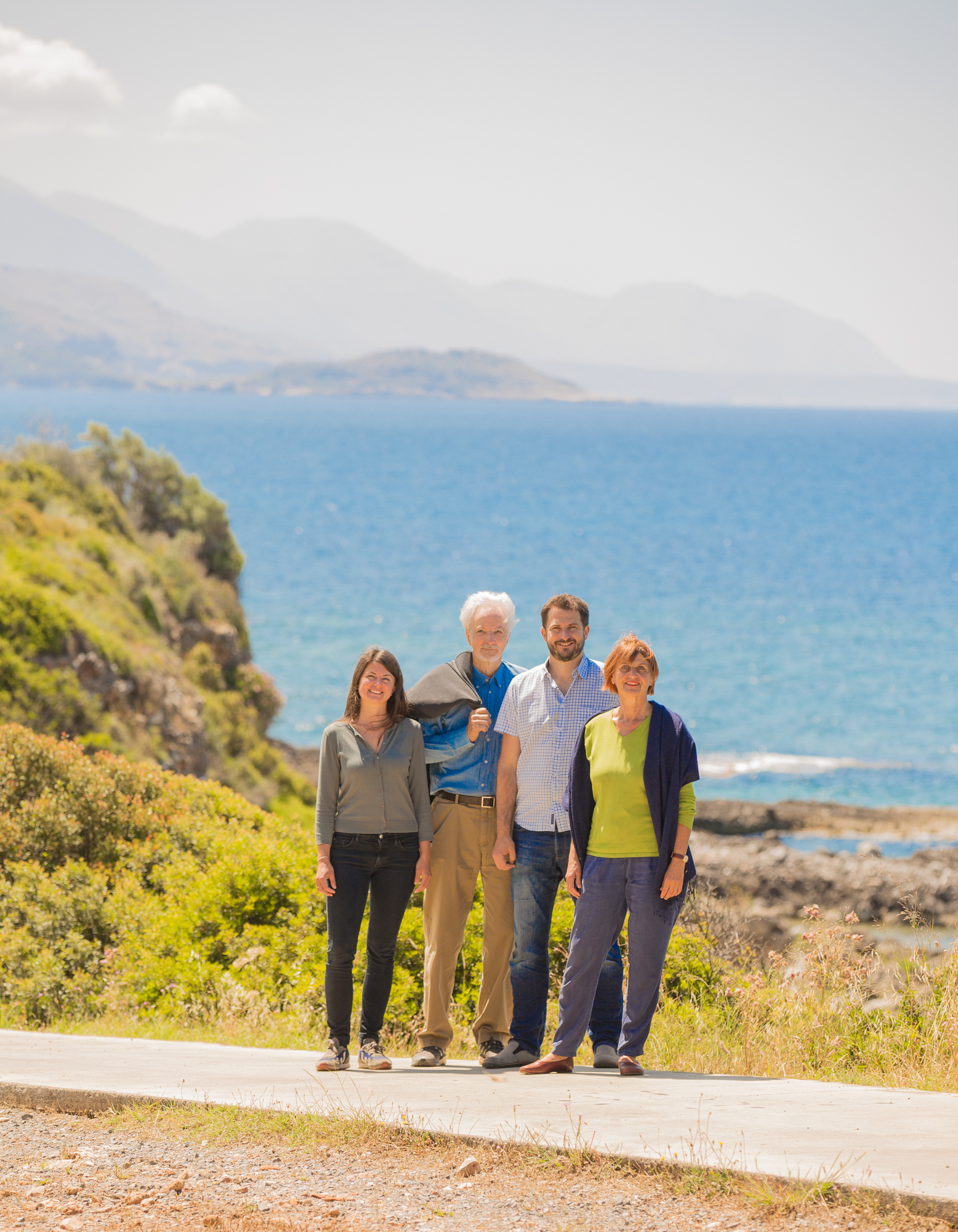 THE BLÄUEL FAMILY
Mani Bläuel - A Company with Ethics
Appreciation, vision and team spirit aimed at sustainable success.
Appreciation for man and nature has always been the basis of all economic activity for the Bläuel Family. Fritz and Burgi Bläuel came to the Mani in the late 1970s in search of an alternative way of life. They soon started building up an organic agriculture project together with the local olive farmers and oil-millers. With entrepreneurial vision, respect for people and for the cultural landscape of the Mani together with much effort and enthusiasm, they managed to unite the farmers. Through effectively communicating to the farmers the benefits of organic agriculture and the associated market opportunities they gradually gained their cooperation and support.
The fruit of this cooperation was Greece's first organic certified olive oil, that is today exported worldwide. In 2009, Fritz and Burgi's son Felix joined the company management and contributes to setting new goals for the future. Goals such as the recently obtained Naturland Fair certification, which makes the long-term environmental and social commitment of the company transparent and measurable. Ethical business in harmony with man and nature has been the hallmark of the Bläuel family business for over 30 years.
Formerly educated in music and musical composition, Burgi now continues the Bläuel pioneer spirit in the organic resort Mani Sonnenlink, Greece's first and so far the only certified by Biohotels
The values of the family can be experienced by visiting the nearby Mani Bläuel factory. Visit on factory tour days: Tuesdays and Thursdays, 12 p.m. (factory tour and tasting plus one 0,5 litre MANI Organic Extra Virgin Olive Oil, Selection, price per person 15 €). Tours mainly in English. German on request.