BODY MIND & SOUL
Activities in and around Mani Sonnenlink.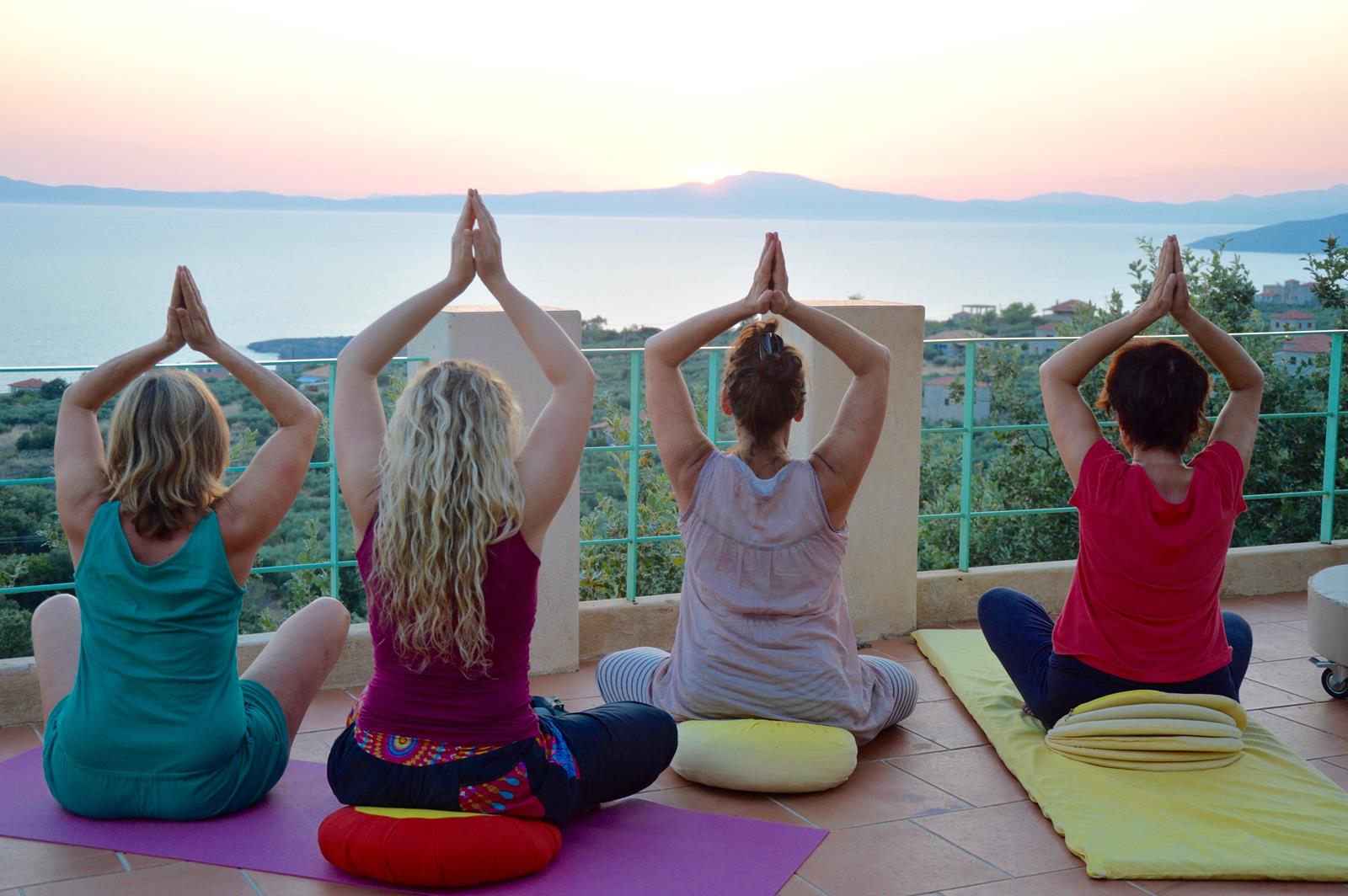 What a wonderful feeling to start the day on the yoga mat in the morning – waking up in harmony with body and mind.
From May to October, 3 times a week on the roof terrace with stunning sea view.
1h – 10€/person
The yoga terrace can also be used for your own practice outside of classes 🙂
Namaste!
Let yourself be pampered by our experienced massage therapist. Various relaxation massages and treatments can be booked on site from May to October.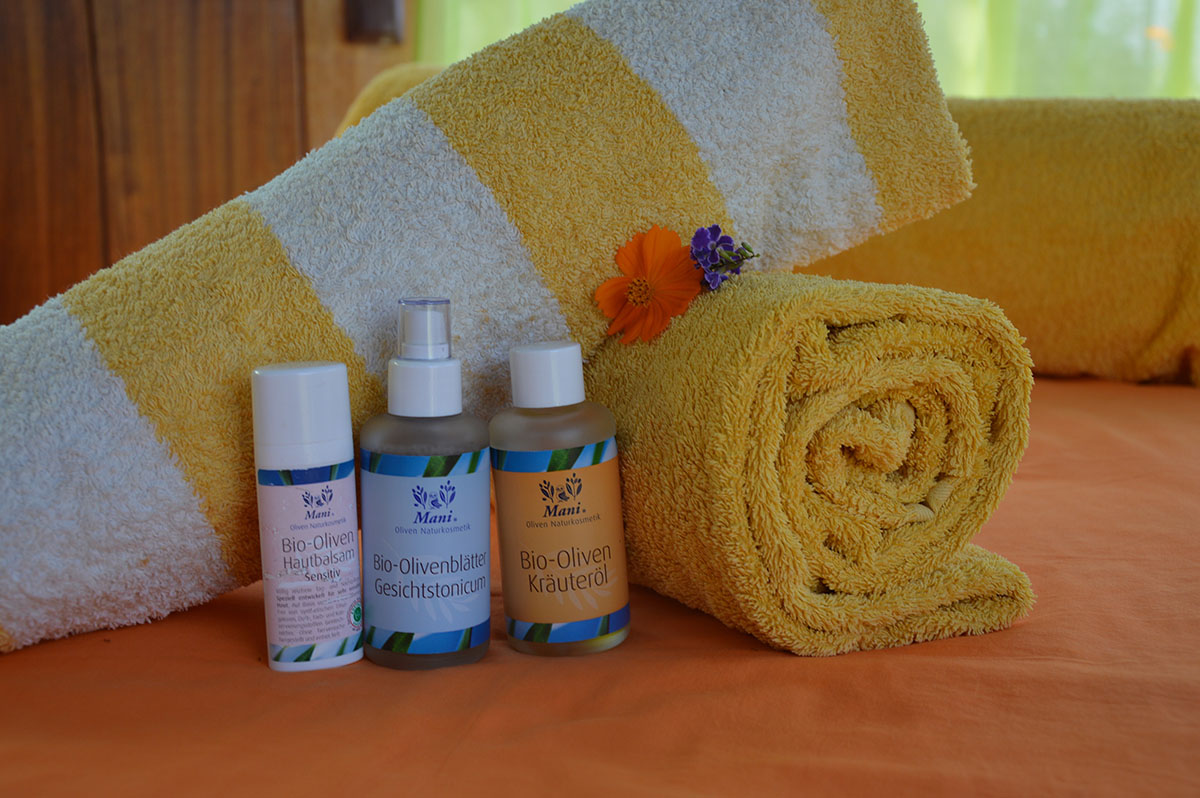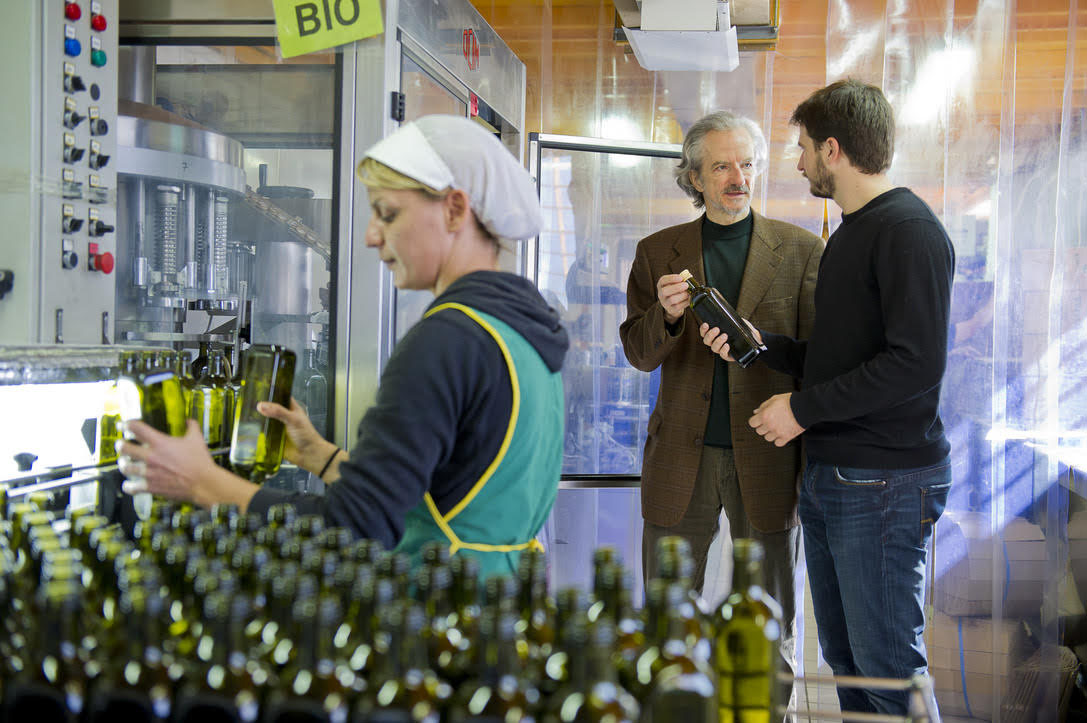 Guided tour at the nearby premises of Mani Bläuel Tuesdays and Thursdays, 12 p.m. (factory tour and tasting plus one 0,5 litre MANI Organic Extra Virgin Olive Oil, Selection, price per person 15 €). Tours mainly in English. German on request.
Due to Covid measures there will still be no guided tours in 2022. We ask for your understanding.
But join us in an insightful experience on the art of tasting and appreciating the Greek Organic Extra Virgin Olive Oil.
Group Olive oil sessions are held in 2022 every Tuesday (May – Oct) from 2.30 pm – 3.30 pm  at "The Olive Shop" of the Bläuel Family in the charming coastal village Kardamili (10 min drive from Sonnenlink) Pre-reservations are required to attend with limited availability (10€/person). For more information and to book your seat please contact The Olive Shop +30 27210 75035
Some more activities in the area:
2407 Mountain Activities
Offering trekking, hiking-, climbing- and cycling-tours, also tailor-made.
Located in Kardamilli on the main street.
www.2407m.com
Phone : +30 27210 73752, +30 6975785887
Yoga
From May – Oct at Sonnenlink: easy morning yoga at the roof garden, 3 times per week, before breakfast
The nearby Spirit of Life Center offers yoga all year around. Kerry is a wonderful person and teacher.
Agios Nikolaos,
Spirit of Life
Phone: +30 27210 78240, +30 697 597 2086
Proastio Horse Riding Centre
About 8 km from Sonnenlink in a beautiful mountain village. Classic riding lessons or trekking tours in the beautiful maniatic landscape. Deborah Summer is a sensitive and sensitive teacher with more than 30 years of experience.
Phone : +30 697 4830 824 or email: ridinginproastio@yahoo.co.uk
Astrology
Classical astrology sessions or "Human Design" with Roswitha Edelbauer.
Agios Dimitrios.
Phone : +30 6937 6505 30