MANI HOLIDAY
With around 300 days of sunshine a year and an average temperature of about 20 degrees from May
to October, Mani enjoys the same abundance of sunshine as the Greek islands and mainland.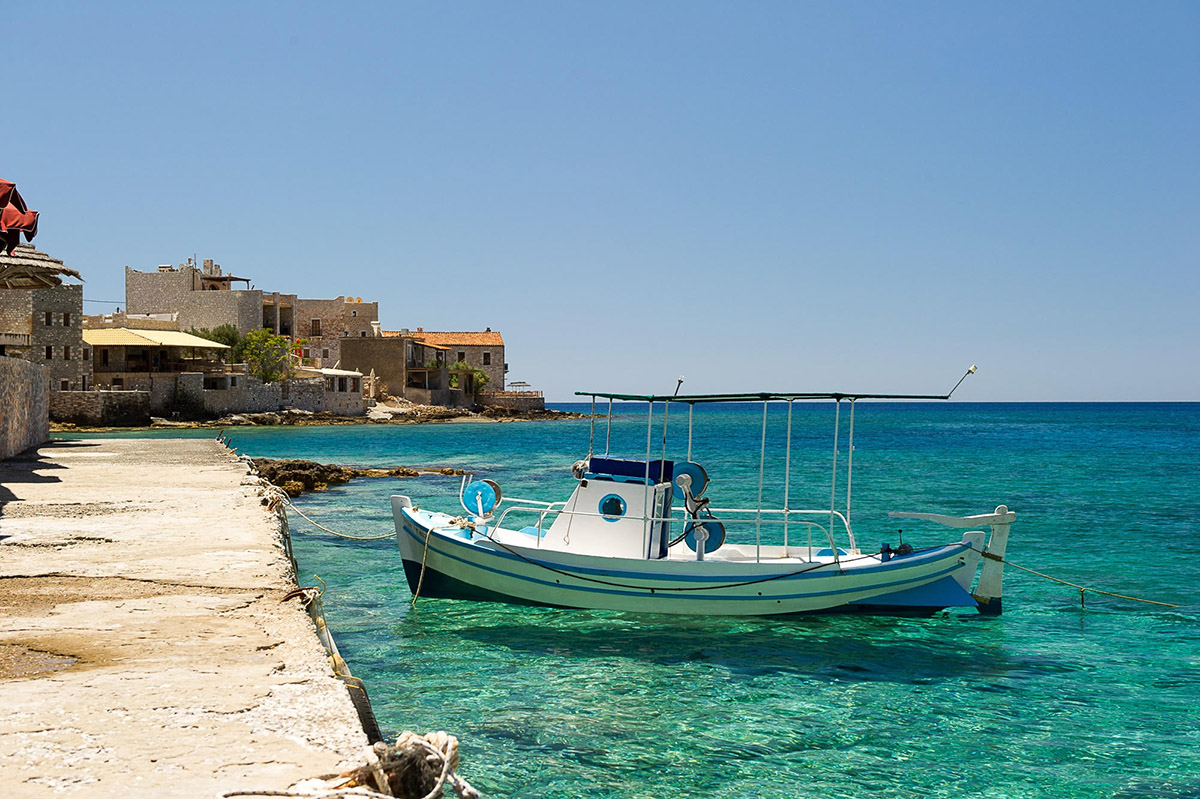 Green Tourism
However, its isolated location in the Peloponnese keeps mass tourism away and makes it the jewel of "green tourism": ideal for holiday makers who want to soak up the sun surrounded by tranquillity and breath taking beauty.
The hilly Taygetos mountain landscape is ideal for hiking and cycling, with pleasant temperatures even during summer. Quiet, pristine beaches line the cleanest sea waters in the Mediterranean. Historic sites and caves are certainly great attractions for those interested in history and adventurers.
The purity and natural beauty of the Mani region is reflected in its Mediterranean cuisine. It gives every holiday a relaxing setting and finish. Guests looking for classic traditional food will find it at the cosy taverns next to the sea or up in the mountain villages.