APARTMENTS & BUNGALOWS
Our rooms are sustainably furnished with great attention to detail, flooded with light and individually coloured.
Choose between comfortable bungalows in the Sonnenlink garden and 2 spacious apartments in the main building.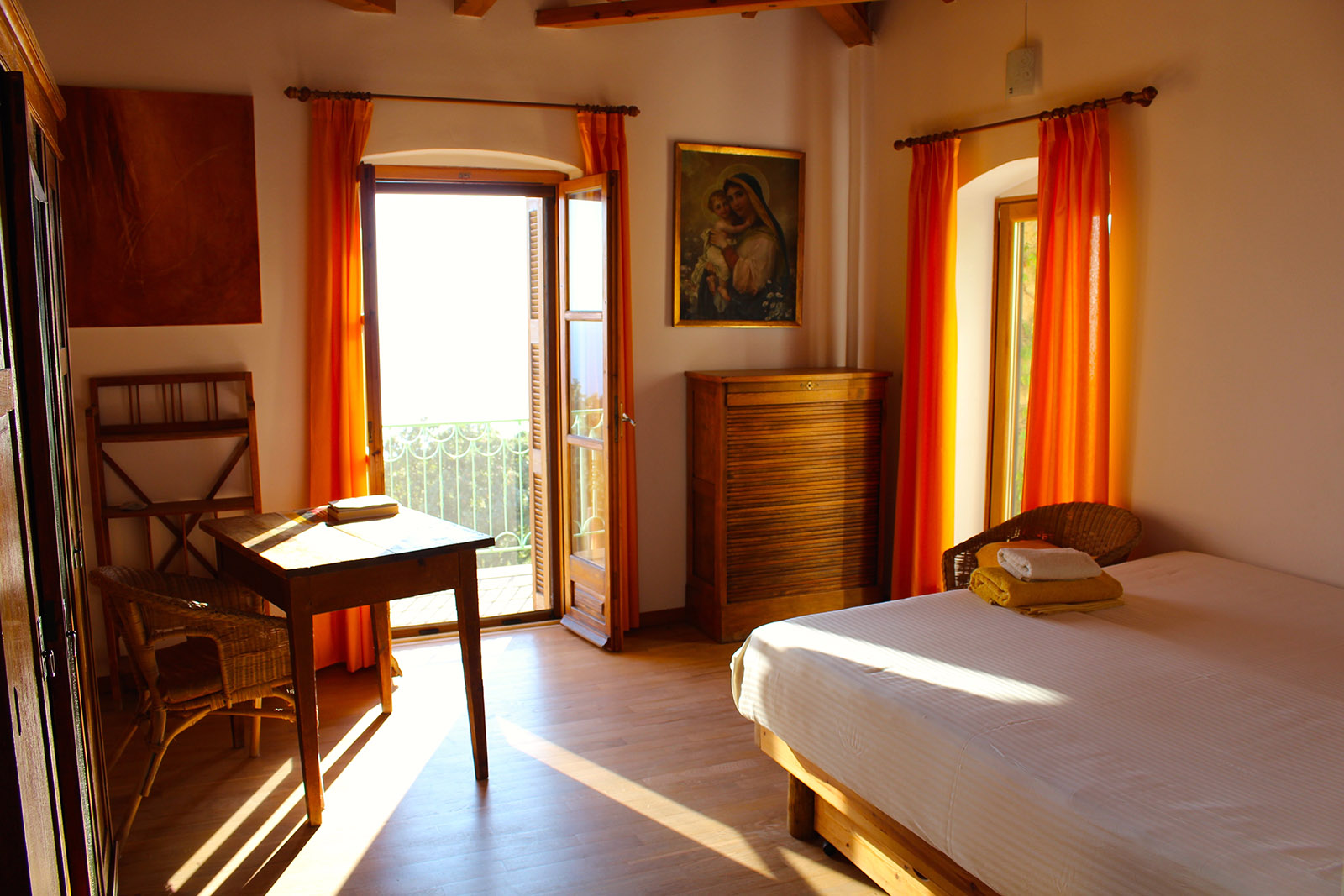 The spacious 120 m² apartment is located on the first floor of the Sonnenhaus and consists of:
• Bedroom with private balcony and terrace overlooking the sea
• Spacious living room with open attic (accessible via a movable ladder – here 2 sleeping places)
• Glazed veranda with sea view
• Well-equipped kitchen
• Bathroom with shower and bathtub
The apartment can accommodate up to 5 persons.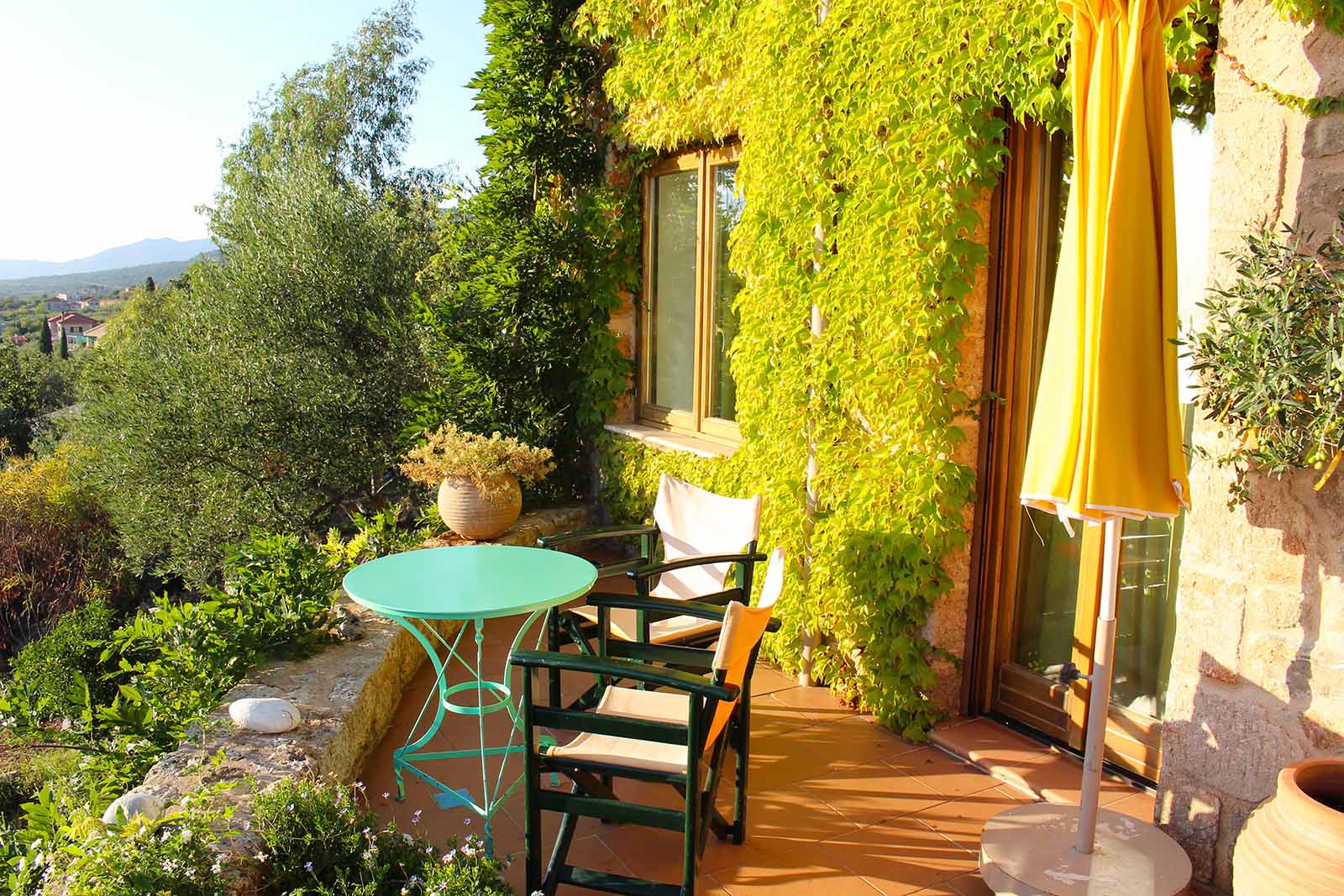 Cosy 42 m² apartment on the ground floor of the main building:
• Double and single room with connecting door
• Terrace and separate garden place, each with sea view
• The single room is equipped with cooking facilities
• Big bathroom with shower
The apartment can accommodate up to 3 persons.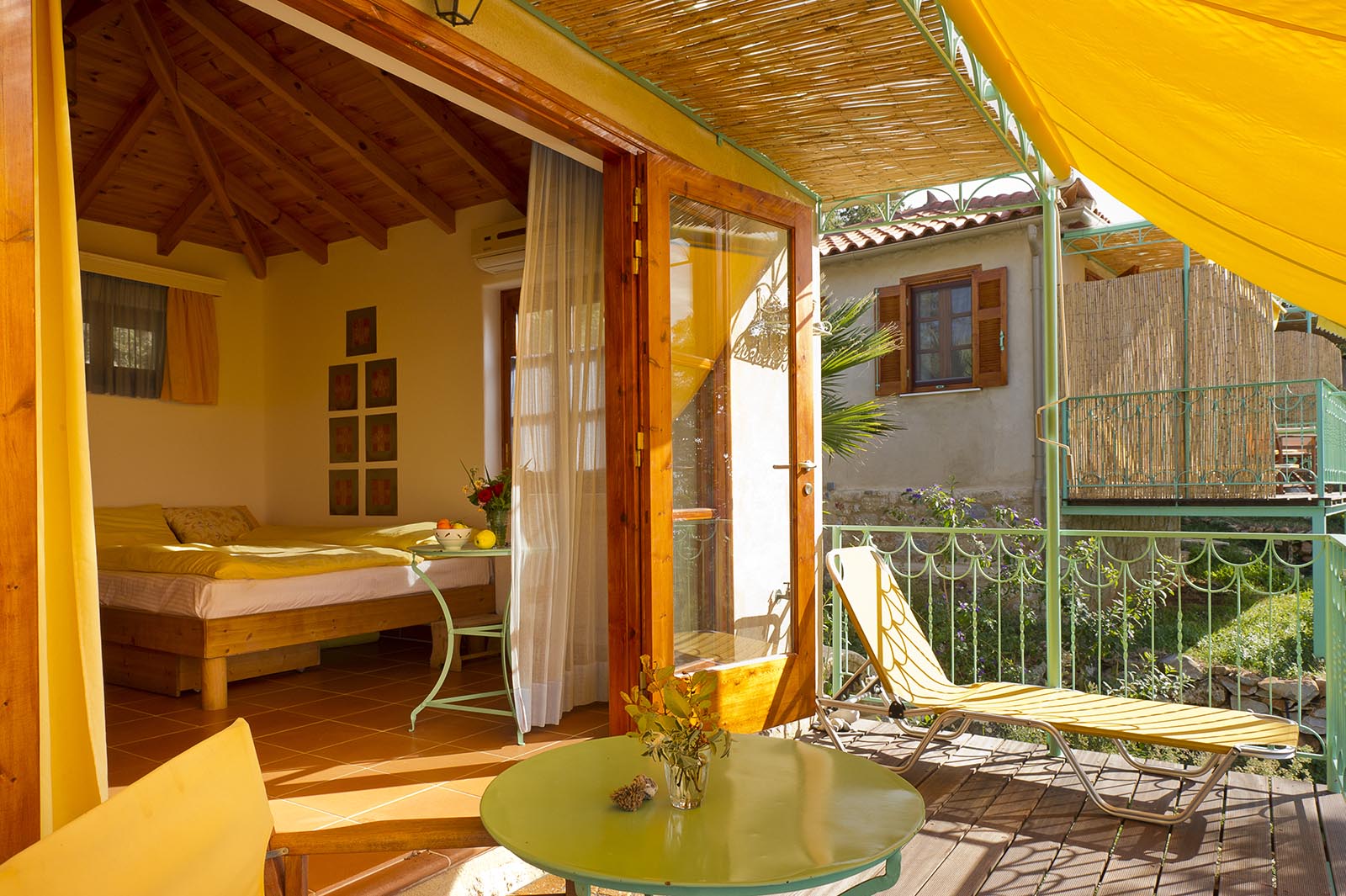 In Sonnenlink's spacious garden, three detached, comfortable bungalows nestle against the slope. Total size 25m², consisting of:
• Bedroom with integrated kitchenette
• Small bathroom with shower
• Wooden terrace with wonderful sea view
The bungalows can accommodate up to 2 persons.