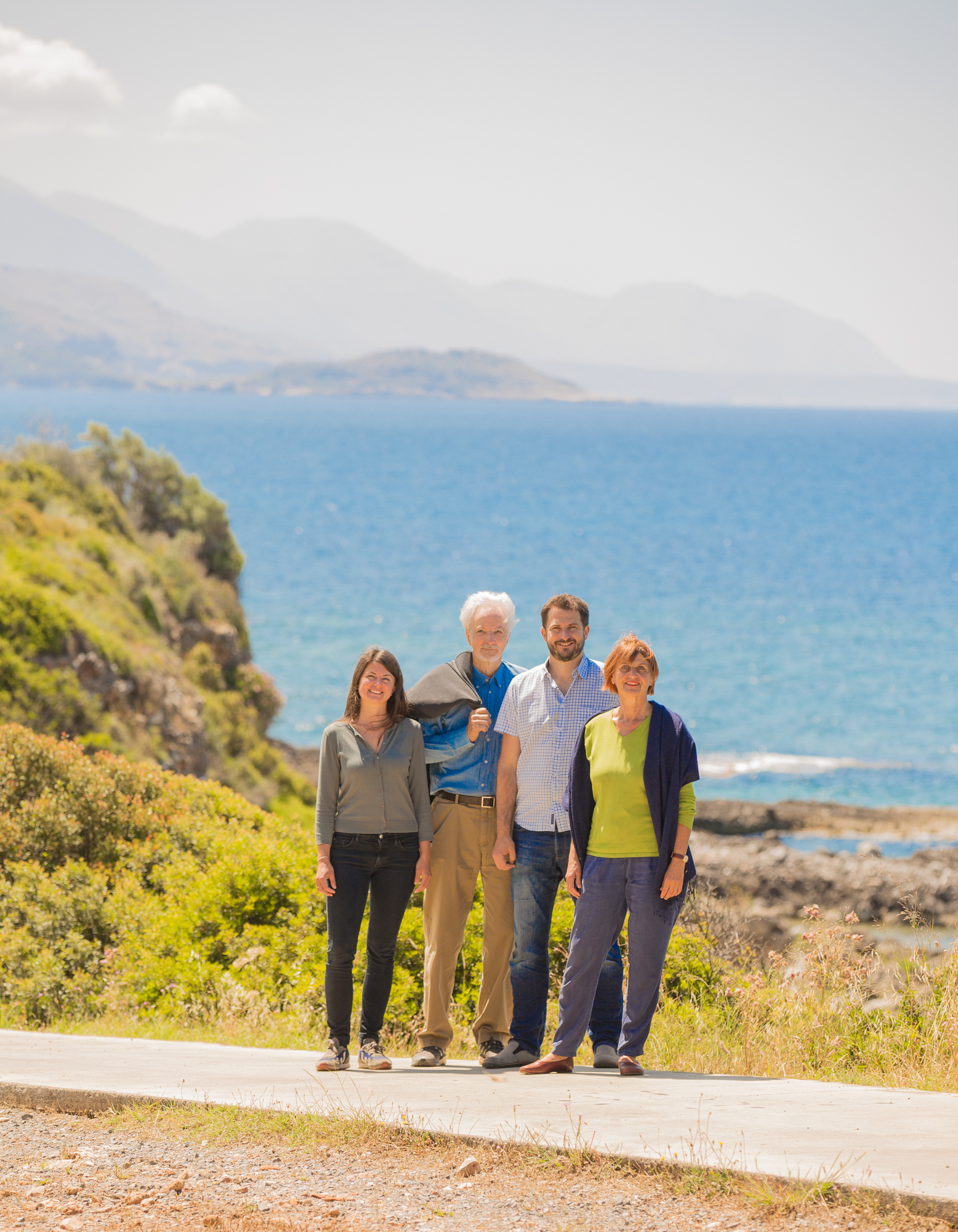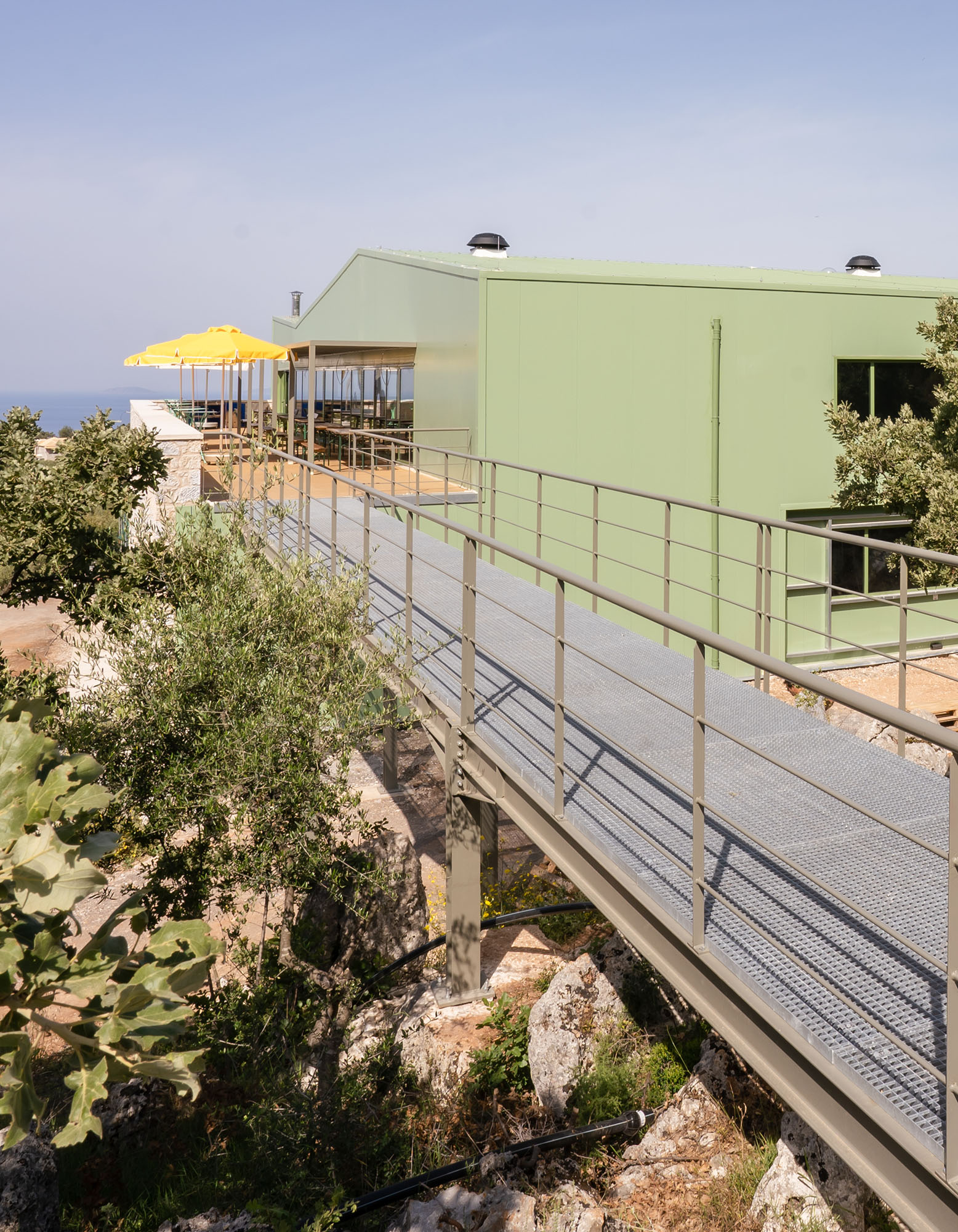 MANI BLÄUEL
Mani Bläuel - A Company with Ethics
Appreciation, vision and team spirit aimed at sustainable success.
Appreciation for man and nature has always been the basis of all economic activity for the Bläuel Family. Fritz and Burgi Bläuel came to the Mani in the late 1970s in search of an alternative way of life. They soon started building up an organic agriculture project together with the local olive farmers and oil-millers. With entrepreneurial vision, respect for people and for the cultural landscape of the Mani together with much effort and enthusiasm, they managed to unite the farmers. Through effectively communicating to the farmers the benefits of organic agriculture and the associated market opportunities they gradually gained their cooperation and support.
The fruit of this cooperation was Greece's first organic certified olive oil, that is today exported worldwide. In 2009, Fritz and Burgi's son Felix joined the company management and contributes to setting new goals for the future. Goals such as the recently obtained Naturland Fair certification, which makes the long-term environmental and social commitment of the company transparent and measurable. Ethical business in harmony with man and nature has been the hallmark of the Bläuel family business for over 30 years.
Formerly educated in music and musical composition, Burgi now continues the Bläuel pioneer spirit in the organic resort Mani Sonnenlink, Greece's first and so far the only certified by Biohotels
Come visit us in the Mani!
Are you seeking the authentic taste of the Mani region? Then discover our premium MANI olive oil and delicious olives, the primary products of our region. Learn to discern the fine aromatic nuances of our olive oil through a professional tasting and immerse yourself in the world of olive oil production.
Our newly opened olive and olive oil bottling factory is now open to visitors! Follow this link to our location: https://goo.gl/maps/XnycniNP1HSWtawbA.
Experience the production process up close on our specially designed "visitor route". An extensive walk gives you a comprehensive insight into our production area, ending on a terrace with breathtaking views.
In our new factory shop, which you pass on your way in or out, you can find and taste the superb MANI olive products.
Take advantage of our free admission on every working day between 10:00 and 14:00. We also offer organized tours with an olive oil tasting every Tuesday and Thursday. Bookings can be made at the phone number +30 27210 77711 or by email at mail@blaeuel.gr.
Immerse yourself in the fascinating world of olives and olive oil, right in the heart of the picturesque Mani region. We are looking forward to see you!
Visiting hours:
Monday-Friday from 10:00 to 14:00, free entrance.
Factory tour incl. olive oil tasting:
Tuesday at 11.00 p.m. | Thursday at 10:00 a.m.
Price per person 15€ (including a surprise gift)
Registration:
Phone: +30 27210 77711
E-mail: mail@blaeuel.gr